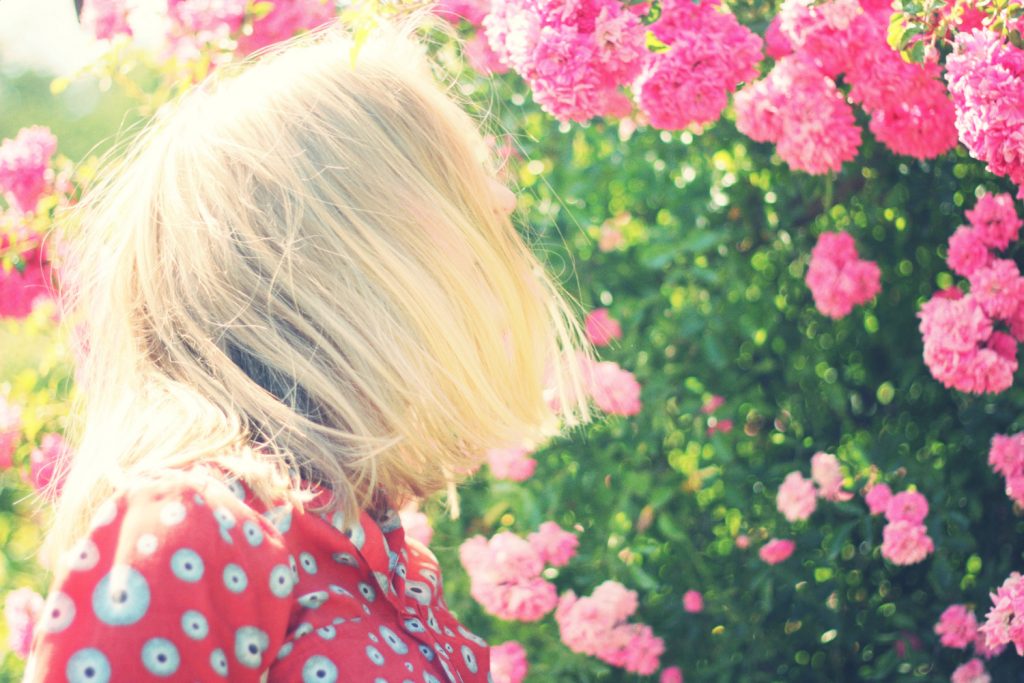 27 & 29 June 2017 (with the Ottawa Garden Club)
27 June 2017, Tuesday
11am-noon: Lakeside Road, Knowlton
This landscape is one of Knowlton's original estates with a remarkable garden on the shores of Brome Lake. The property is shaded by handsome trees and includes a Far Eastern garden and perennial plantings.
2:30-4:30pm: Blackwood Road, Bondville
With its vast spread of perennials extending down to Brome Lake, Claire's garden is one of the region's most spectacular; a veritable festival of colour including a tiny pond with a miniature mobile island.
29 June 2017, Thursday
9:30-10:30am: Iron Hill Road, Town of Brome Lake
A country garden on a hillside, with its perennial plantings surrounding a 19th century farmhouse, this property includes the formal flowerbeds of a recently designed garden across the road.
10:45-11:45am: Lakeside Road, Knowlton
Christine's garden is an oasis of tranquility hidden away in the village, even including a swimming pool. Its design demonstrates how a small property can give an illusion of spaciousness, thanks to the clever arrangement of flowerbeds, shrubs and trees. White is a favourite colour.
15 July 2017, Saturday 10am-4pm
Property No.1: ch Lakeside, Knowlton
Welcome to my little garden. I've been asked to describe it, but that's like trying to describe my state of mind. It's in a constant state of flux; scattered, disoriented, prim, proper, filled in the spring with the calmness and freshness of the brownness of the soil and the variety of greens shooting up to say once again hello; come the summer a symphony of colour without rhyme or reason sings out a melody of joy and wonder. With the dozens of different hostas and the many varieties of daylilies, a touch of astilbe here, an ornamental grass there and surprises scattered throughout, my garden's smallness becomes a great "bigness" of wonder.
It has become a garden of little maintenance and this gardener has no head for remembering the names of plants. But what still amazes me, is catching by chance, the opening of a flower or the unfolding of a leaf. So we look forward to your visit. May the deer be kind and the weather gentle so that my English style garden and I may welcome you <chez nous>.
Property No.2: rue St-Paul, Knowlton
Discover this beautiful white garden ever changing during the course of summer. From May to August, lilacs, peonies, roses and hydrangeas follow one another in a veritable explosion of white. The shrubs in the background add a pleasant contrast. The Greek style pool and pool house are inspired by an installation featured in the prestigious magazine, Veranda. Designed by Audrey Day, this garden has wonderful surprises in store for you, combining beauty, elegance and cosiness. The front of the house is harmoniously embellished with window boxes and urns filled with multi-coloured flowers.
Property No.3: Rte de Mansonville, Mansonville
The Saint-Gelais Garden (aka Le Jardin du Fin Gourmet): Best described as organized chaos, with an emphasis on organic and heirloom vegetables and herbs, this garden was born out of a gardener/cook's unrestrained passion for the rare and most flavourful varieties. Plants are grown in raised beds in and around the greenhouse and in modest borders among long-established perennials, many of which were shared by some of the Club's founding members – a fond reminder of accomplished gardeners and dear friends.
Property No.4: ch Mountain, Bolton-Est
"Come for a walk around this woodland clearing and pond set on the flank of Mount Peevee. An almost secret garden awaits your gaze at a retired psychologist's simple, personal enclave. Summer scents and colors run riot in the main garden, in contrast with the quiet pastels of a nearby rock garden. A rivulet trickles through small pools of water; a cool, stony shade garden bleeds into the forest; a shrub garden highlights a place of meditation. Wear insect repellant and strong shoes in case of moisture."
*Please leave your car at the bottom of the road and walk up (approximately 5 minutes)
19 August 2017, Saturday 10am-4pm
Property No.1: rue Victoria, Knowlton
Plaisance: In development since 2003, the exterior living space of this 1947 country house is the labour of love of two amateurs trying to create, with their own hands, a warm ambiance for living and relaxing. Hundred-year old maple and oak trees, wetlands and 20 acres of protected ecological reserve delineate this private property in the heart of the village, where local field stones are highlighted and beautifully displayed. Utilizing the maximum amount of space, by planting perennials, cannas, shrubs and various trees throughout, the upkeep of this garden is kept to a minimum. In August, flowerbeds of flaming red cannas, giant Mexican sunflowers and daylilies will greet you in all their splendour. Welcome to Plaisance!
Property No.2: rue Victoria, Knowlton
The focal point on this two-acre property is the four eighty-year old cottage-style perennial beds. They have been planted and replanted over the years with more varieties added, and some varieties lost to time. Throughout the front and backyards are several hundred-year old trees, with the addition of newer species each year. Bushes, shrubs and vines have been chosen for their tolerance to drought and deer. Not always a success! Two shade/woodland gardens have recently been created with an effort to grow plants natural to our geography and climate. Finally, the two doorway gardens complete the simplicity of the farmhouse built by Frank and Hattie Williams in 1876.
Property No.3: Mill Road, Bondville
Harry's Pond: This forty-acre tranquil "get away" is complete with two spring-fed ponds and small waterfall as well as extensive walking paths winding through a forested area. The beautiful setting and serenity of this property make it a virtual oasis. You are invited to bring a picnic lunch.
Property No.4: Friars Lane, Knowlton
L'Inattendu ("the Unexpected"): 14 years of sweat and love have gone in to creating these gardens that surround the property which was previously a forest and wetland (where the pond now sits, which we have dug).
Created in collaboration with the owners Michel and Brian and the brilliant landscape designer André Boisvert of "Jardins d'Influence" "Le Courtil", the varied topography posed numerous challenges.
The goal was to create beauty and focal points from every vantage point, incorporating stone, vegetation, plants, trees, flowers, accent lighting, and sculptures "Landart" (the creations of André Boisvert).
Much of the work you'll be admiring was laboriously done year by year by Michel. Thousands of bulbs, perennials, cuttings, shrubs, and ground cover have transformed the forest into a visual, auditory and sensual pleasure. We hope you enjoy your visit at l'Inattendu!
All tours take place rain or shine. If you're a member, you would have received the precise addresses and maps with our 2017 Summer Newsletter. Otherwise please contact us.
Access is complimentary for members of Brome Lake Garden Club. Guests are welcome to attend with a member for $10 per day/tour. Become a member today!